The 15th International Conference on Hybrid and Organic Photovoltaics #HOPV23 took place from the 12th to the 14th of June 2023 at the historic Senate House University Library, located in the heart of London.
This premier conference, counting with Tracey Clarke (University College London), James Durrant (Imperial College London, Swansea University) and Trystan Watson (SPECIFIC, College of Engineering Swansea University) as scientific organisers, brought together the world's leading experts and innovators in the field of hybrid and organic photovoltaics.
The conference delved into the cutting-edge developments, functionality, and modelling of materials and devices for hybrid and organic solar cells. Topics ranged from perovskite solar cells, organic solar cells, quantum dot solar cells, to dye-sensitized solar cells, and their integration into complementary devices like photoelectrochemical water splitting.
Throughout the conference, captivating sessions captured the attention of participants, fostering engaging discussions and providing an excellent platform for networking. More than just a conference, HOPV23 served as a global forum where scientists and researchers could exchange insights, share the latest advancements, and forge collaborations in the field.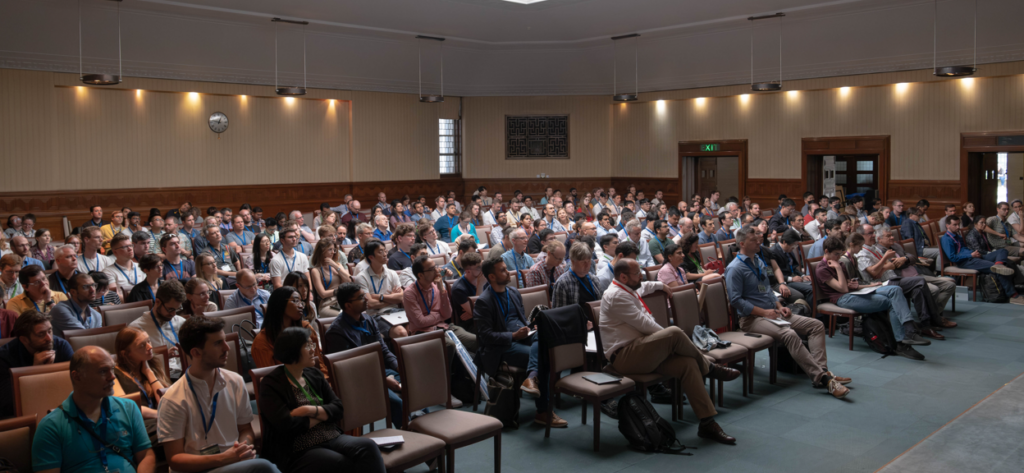 The conference featured renowned Keynote Speakers such as Richard Friend, Thuc-Quyen Nguyen and Sang Il Seok. Moreover, distinguished Invited speakers collaborated to deliver exceptional presentations, sharing their expertise, and further enriching the knowledge exchange.
In addition to established researchers, the conference provided a platform for young scientists and new researchers to showcase their work through afternoon sessions and poster presentations. Congratulations to Nisreen Alshehri, Grace Dansoa, Vladimir Held, Imme Schuringa and Daniel Balzer for their remarkable work, being awarded as the Best Poster prizes.
From nanoGe we are very grateful for the feedback received, both enriching and rewarding. We extend our sincere gratitude to the participants, speakers, scientific organizers, and sponsors whose support and commitment made HOPV23 possible. HOPV23 was sponsored by: Edinburgh Instruments, Enlitech, Euris, Ossila, Greatcell Solar Materials, Greatcell Solar Energy, TCI, Infinity PV, Mbraun, Prx Energy, Sciprios, Photonic Solutions and Royal Society of Chemistry.
Greatcell Solar Materials is giving as a special offer to all HOPV23 attendees a promotional discount of 15%. If you want to take advantage of this discount please send an email to: hopv23@nanoge.org with the subject "greatcell discount" and we will provide the code.
Building upon the success of this edition, save the date and get ready to be part of the 16th edition of #HOPV24 that will once again bring together the world's leading scientists, researchers, and industry professionals in the field of hybrid and organic photovoltaics. For more information about the next edition and future updates, please visit the conference website and follow us on our social media channels.
https://www.nanoge.org/HOPV24/home